User Login
JOIN HERE
Photographs for Sale.
PHOTO – SHOOTS
Showcased Photographs
Site Search
Links
Attic Studios Part of the Attic Group for Photographers and Models
Bentbox Photo sets available to purchase.
GENERAL INFO
Issue-66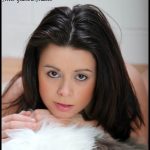 Welcome to Issue 66. Meet the fantastic Emma.... Checkout her studio photographs, remember to click on the thumbnails to enlarge.
GOLD & PLATINUM MEMBERS ONLY
SILVER, GOLD & PLATINUM MEMBERS ONLY
Charliegirl's photo's and video's