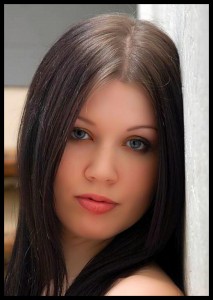 Cassini September Model of the Month!
Admin: How do you feel about being in front of the camera?
Cassini: I'm very enthusiastic, and being in front of a camera brings out the best in me. I'm confident and out-going, which always makes my shoots a lot of fun. I pride myself on being punctual, and I have never cancelled on a photographer yet!
Admin: Do you like animals and children?
Cassini: I am at ease with animals and I have featured in a greyhound charity calendar. I am also a very experienced horse-rider, so I would love any equestrian assignments! As for children…I'm expecting my own in November!
Admin: well you have a classic figure.
Admin: What would you say are your best images, photo content etc.
Cassini: I have a wide range of images to choose from. For some shoots I can be "Barbie girl" and for others I can be natural. If I'm very lucky I might even be asked to do a Gothic shoot, for which I have many, many outfits to choose from. I also have a wide range of facial expressions - from submissive and smiley to dominant and mean! My make-up can be natural, colourful and dramatic, pretty girly or Goth. I can even clip in pink or green or both?? streaks in my hair. If you want cyber, I have clip-in pink dreads. Whatever you ask for, you get!
Admin: So what levels do you work to?
Cassini: I work up to artistic/implied nude. Basically, I am happy being nude but my "bits" are covered by a hand, a leg etc. I'm willing to do studio and location shots. The more varied the photos, the better!
Admin: Thanks Cassini good luck in the future and with your new baby.
Further Photographs of Cassini, click on the thumbnail to enlarge.