Nikon's 24.2-megapixel entry-level DSLR.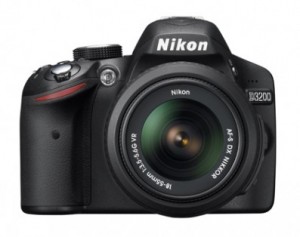 The announcement of Nikon's high-resolution D3200 tears up the rulebook for entry-level DSLR cameras. The huge 24.2MP resolution is significantly higher than its competitors, ushering in a new era.
 Available from mid-May the Nikon D3200 will be available for £559.99 body only, or £649.99 with the 18-55mm kit lens. It's certainly more expensive than the D3100, but is some £100 less than the similar Sony Alpha A65 model - making Nikon's latest the most affordable 24MP model on the market.of resolution at an affordable price.