Adobe Photoshop CS6
Adobe unveils new version of Photoshop and Creative Cloud.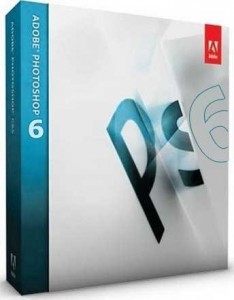 Adobe has announced Photoshop CS6, the latest version of the hugely successful Photoshop image editing program. Also announced was Creative Cloud, which allows users to access CS6 software on a subscription basis.
Adobe Photoshop is the industry standard photo editing application as used by designers, professional photographers and keen enthusiasts the world over. It's powerful, complex and very expensive, but there is nothing else that comes close to the versatility and plethora of features it offers. Just in case you thought Photoshop couldn't get any better, Adobe has just announced Photoshop CS6 which has over 62 percent new features and 65 user-inspired enhancements. Photoshop CS6 is available as a free Beta preview download.
Top new Features:
New sleek User Interface and many tools have been redesigned.
Adjustment layers can be applied to Layer groups or individual layers
Content-Aware Move and Patch tools, make a loose selecting and quickly move image elements to a new location and Photoshop fills in the blank area
Camera RAW 7.0 has several tweaks for photographer friendly editing
Automatic background saves. Photoshop will automatically save all open documents at a user defined time interval.
The crop tool has been redesigned for easier use. The straighten tool has been incorporated. You can also use the usual Classic Mode if you prefer. The perspective crop tool is now a separate tool.
Video editing has been incorporated, useful but with very basic editing features.
Adaptive Lens corrections, correct wide angle distortions with an easy to use interface. This is perhaps the most impressive tool in Photoshop CS6.
Blurs, add selective focus to any image with a choice of three new filters; Field, Iris, and Tilt-Shift Blurs
Adobe Mercury Graphics Engine, speeds up your workflow with a compatible video card, preferably with at least 512mb of VRAM
Our overall verdict is that Photoshop CS6 offers many new features, although most are under the bonnet. It's all too easy to dismiss this version as being a few minor tweaks to an already excellent application, but the fact is that it is very powerful and will deliver superb quality faster than any previous version. To get the very best out of Photoshop CS6 you will need a Mercury Engine compatible graphic card and ideally a 64bit Operating System with 8gb or more RAM. If you are a professional or keen hobbyist then CS6 should be high on your list of must have upgrades.Adobe Photoshop CS6 will be priced from £1,032 excluding vat, for more information head to Adobe's website.